S O M B R A R H F I
2015 Iberian Sporthorse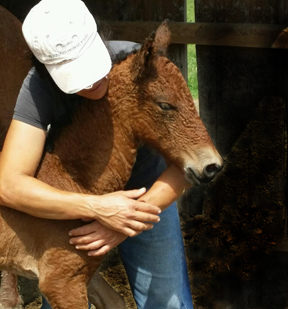 We are happy to offer this beautiful & unique Iberian Sporthorse mare for sale. Sombra (meaning Shadow in Portuguese) is nearly a clone in appearance and temperament to her 15.3hh Baroque full sister, Sonhadora RHFI (click to visit page). Sombra possesses magnificent uphill conformation and movement & the agility of her bull fighting Iberian heritage, is barefoot hardy, level headed, friendly and inquisitive, and turns heads with her rare wavy coat. She has begun her early training in hand October 2018. Her sire is imported 16.1hh mahogony bay APSL Lusitano Stallion, Tejo II. Trained to Haute Ecole, Tejo II passes his gaits' balanced slow cadence, substance, and easy going, gentle temperament to his offspring. He is an ambassador for the Iberian horse in Classical riding exhibitions throughout the US. Sombra's dam, Col's Whiteface (click for video) is a kind, hardy, sensitive athlete who is eager to please. This American Bashkir Curly mare exemplifies the barefoot hardiness, bone, and comfortable trot that you can sit for hours characterized by this breed. She is schooled in: Dressage, La Garrocha, over natural fences on the trail, and has enjoyed working cattle.
Sombra is correct, hardy, and will excel as she turns heads with her elegant movement and rare coat in the Dressage Arena. She is also a wonderful Working Equitation Prospect. Sombra is registered with the IALHA.
Call for current pricing.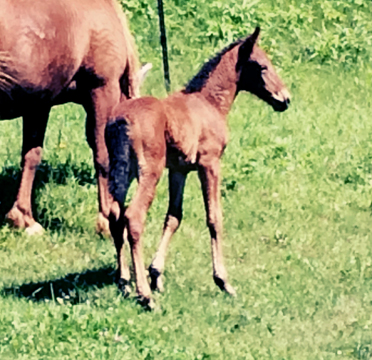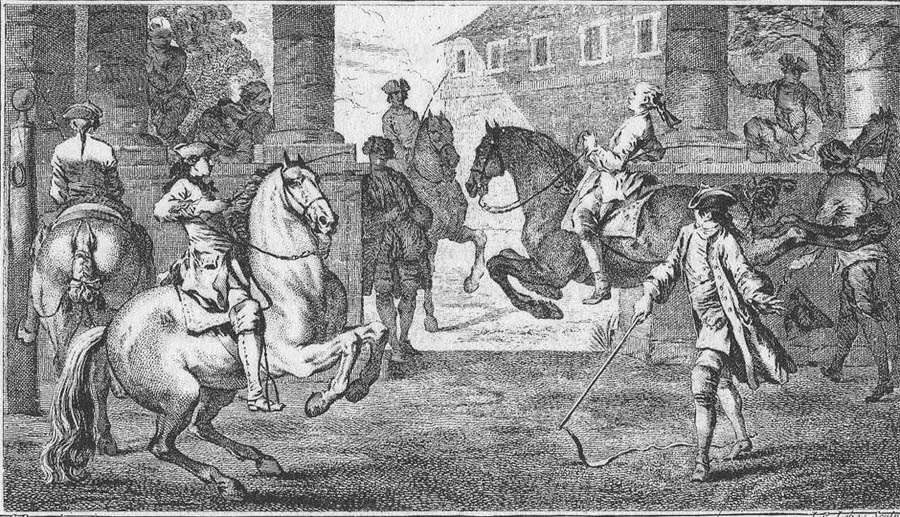 return to homepage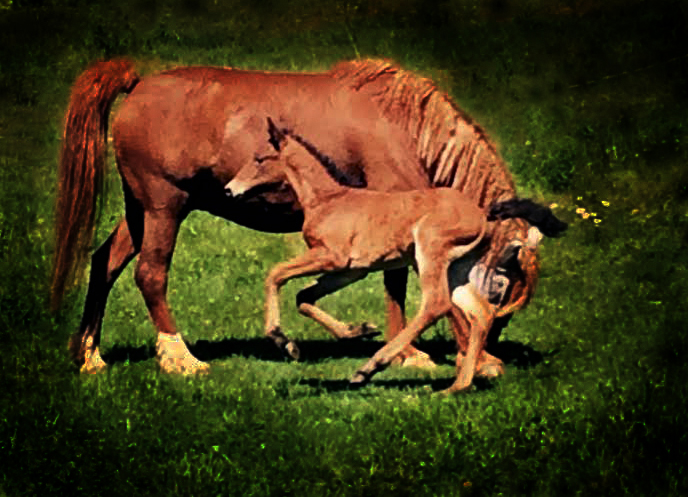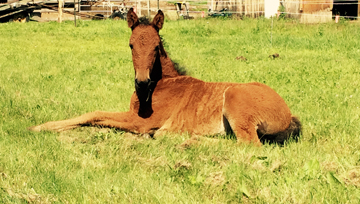 Click to see
foal Video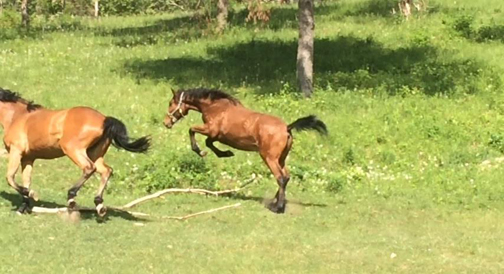 Yearling play -
Photo taken December 2017 at 2 1/2yrs old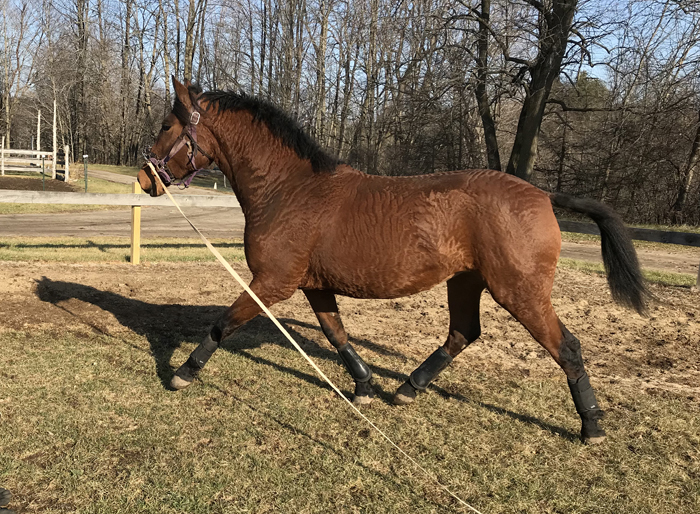 Photo taken December 2017 at 2 1/2yrs old
Click on photo to see Sept. 2016 Video
Sombra as yearling -