E V E N T S A T R U N N I N G H O R S E F A R M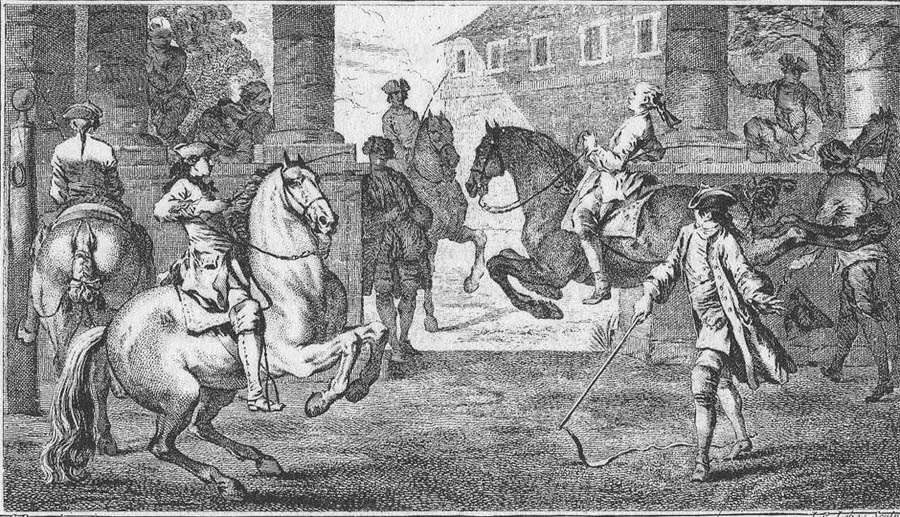 return to homepage
518 637-5246
EASTERN NEW YORK DRESSAGE AND COMBINED TRAINING ASSOCIATION: International level trainers instructing clinics, schooling and recognized shows................ enydcta.org

Recommended Haulers:
CK's Horse Transport - 603-505-8911 office, 603-548-7563 cell,
www.ckshorsetransport.com
Cheryl Kelley knows horses, knows hauling, and is caring-- she goes above and beyond.
T CLARK
LINKS TO BREEDERS AND ORGINIZATIONS:

DRAW THE HORSE
A DRAWING WORKSHOP
WITH MARLA MERANTE
NURTURE YOUR CREATIVE SIDE WITH PENCIL AND PAPER; AND MERGE YOUR ARTISTIC HAND AND LOVE OF HORSES. WHETHER YOU ARE A TEEN OR EIGHTY, ALREADY PURSUING YOUR ARTISTIC DREAMS, OR ARE A HORSE ENTHUSIAST WHO NEVER THOUGHT YOU COULD DRAW…. COME UNWIND, PICK UP A PENCIL, AND ENJOY THE PROCESS AND THE COMPANY OF OTHER HORSE LOVERS. WE WILL LEARN TECHNICAL DRAWING SKILLS PLAYING WITH LINE AND SHADOW; AND WILL ALSO HEAD OUTSIDE TO EXPLORE THE HORSE'S BODY LANGUAGE WITHIN THE HERD WITH GESTURE DRAWING (WEATHER PERMITTING). AS WELL AS SCHOOLING HORSES WITH TECHNIQUES ROOTED IN: NATURAL HORSEMANSHIP, CLASSICAL DRESSAGE, CENTERED RIDING®, AND COMPETITIVE TRAIL; MARLA IS A GRADUATE OF OBERLIN COLLEGE WHERE HER STUDIES INCLUDED GEOLOGY AND FINE ART. WHILE HER PERSONAL ART HAS FOCUSED ON HORSES AND OTHER ANIMALS SINCE CHILDHOOD; WORKING AS A COMMERCIAL ARTIST & SCULPTOR, HER WORK INCLUDES: MEDALLIC ART COMPANY, WESTRECO/ NESTLE/ CONTADINA... (THE US GOVT PRINTING OFFICE; THE AUDUBON SOCIETY; YALE, DUKE, GALUDET UNIVERSITIES…). THE COST FOR THE DAY IS $45 AND INCLUDES LUNCH AND SNACKS. ($35 FOR RHF STUDENTS, LEASEES, AND BOARDERS.) LIMIT 6 PARTICIPANTS. WHEN YOU RESERVE YOUR SPOT, WE WILL SEND YOU A SIMPLE LIST OF MATERIALS YOU MAY WANT TO BRING FOR THE DAY. COME PLAY AND HONE YOUR TECHNICAL SKILLS, SORROUNDED BY HORSES, AND HORSE LOVERS, IN AN ATMOSPHERE OF SHARING &CREATIVITY. COME WITH YOUR CREATIVITY AND YOUR FAVORITE HORSE TO UPCOMING RHF RETREAT WEEKENDS DURING THE RIDING SEASON! DATES TO BE ANNOUNCED.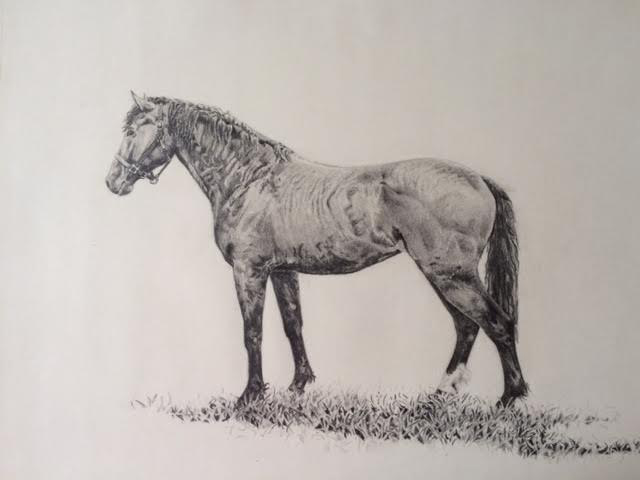 Call the farm for our next drawing workshop

Bring some tack (optional) to clean, a snack to share, and some good stories to tell. We'll have the crock pot waiting with some homemade soup or chili made from our farm raised beef, and coffee and tea of course- Come get out of the cold during the cold off-season, clean a little tack, watch movies, and chat with other horse lovers after schooling or a hack with your favorite mount. Call the farm for dates and times.
POTLUCK TACK CLEAN & A MOVIE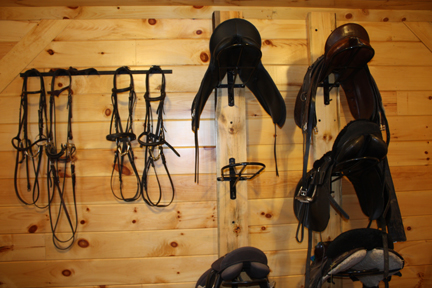 RHF
Accomodations In The Area For RHF Visitors & Students:
Call Motels and B&B for best rates-- **Call us at the farm for students'/ buyers' feedback on lodging---


House For Rent walking distance from farm 646-724-5243 Norman Jabut
Mountain Brook Lodge
518-946-2262 800-571-2863
mountainbrooklodge.com
Brookside Motor Inn
518-946-8369
brooksidemotorinn.com
Lake Placid Rentals
518-523-6082 Scotty Marshall
Treat yourself or a loved one, to a Day or Weekend Of Private Instruction. Whether you are seeking to: learn to work your horse on long lines or the longe; increase your horse's sensitivity to your aids under saddle; add lateral work to your repertoire; learn basic Natural Horsemanship skills; add cavaletti or low fences to your skills; learn the art of garrocha; get a taste of playing with obstacles for extreme trail challenges. or gain basic trail knowledge, this tailor made day or weekend of intense focus will provide you with an understanding of the training method that will allow you to be capable ultimately of training a horse from the ground up. Take study breaks to play with RHF riders during an informal Drill Session; or enjoy our trails during your stay. Call the farm to start creating your special day or weekend of instruction......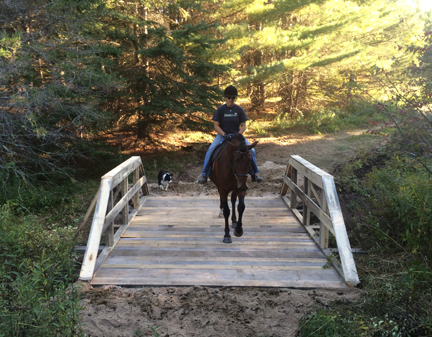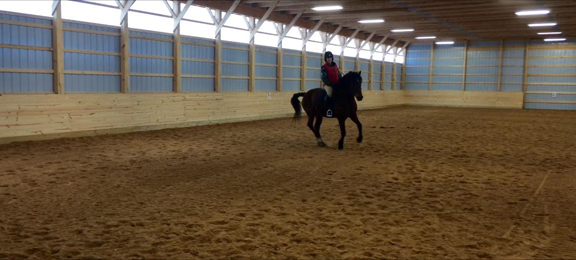 JOIN US AND ENJOY THE REDUCED FEES FOR: CLINICS, WORKSHOPS,
TRAIL TRIALS, DRILL TEAM SESSIONS....... AVAILABLE TO OUR BOARDERS, LEASING STUDENTS, AND HORSES IN TRAINING AT RHF --
-------------------------------------------------------------------
Informal Drill Sessions are a fun way to school our horses. RHF riders from all disciplines enjoy our new indoor: riding patterns, and spending post ride time sharing stories and laughter over hot drinks in our cozy heated tack room. Our Drill Sessions are open to RHF Boarders, Leasing Students, and riders with horses In Training. When time and weather permit..... we often head out to play on the trails after Drill Team! Call for more information --
Challenge yourself and improve the connection with your favorite horse with our obstacle course. Morning Schooling- Introduce and School your horse to our Obstacle Course in hand on a leadline, or under saddle. Obstacle Course to be ridden at walk/ trot/ & canter. TOP Finalists in Advanced Class will ALSO ride our trail course over varying terrain which offers a series of OPTIONAL obstacles, including rider's choice of some natural fences ranging from logs on the ground to 24" plus jumps (you choose the height). This series of competition was born out of our training program. It is an Extreme Trail Challenge, PLUS obstacles on our Trail/ Cross Country Network for Advanced Finalists (we train on this course for balance, strength, and confidence for both horse and rider- to nurture equine athletes with a strong foundation for any future discipline! Whether you enjoy English or Western riding; are looking for a unique cross training competition; or a positive training experience to help desensitize your horse- please join us with your favorite mounts. Play with: lateral work, opening and closing rope gates, walking through dangling objects, fences or ground rails, neat obstacles from the discipline of Working Equitation, "hoop the hula bull", the "rattle snake drag", and more! Bring a treat for our legendary post-ride potluck meal; and enjoy good home cooked food and good conversation, at this wonderful fund raiser for our farm, with a melting pot of horse enthusiasts from a number of disciplines - Helmets and riding footwear required. Attire based on rider's discipline.
Riders Must Pre-Register. Current Coggins (within 1 yr) required. No dogs please. Entry Fee- Includes Both: Morning Schooling, AND The Challenge,.... And lunch. (Discounted rates for: RHF Boarders, Leasing Students, & Horses In Training.)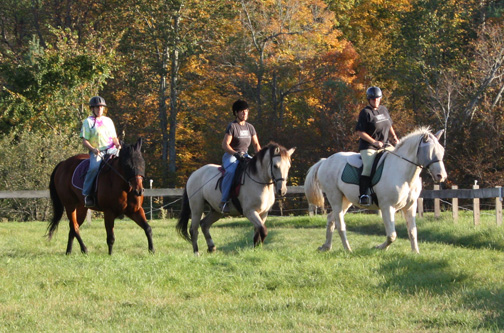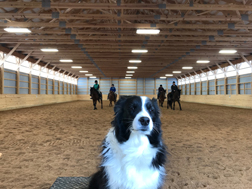 Thank you for visiting our website. We invite you to visit our farm. We would love to know how you heard about us--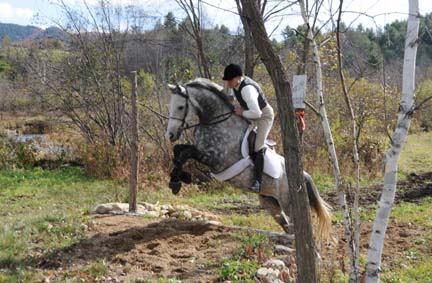 COFFEE CLUTCH DRILL TEAM
call the farm for details

A DAY OF LEARNING AT RUNNING HORSE FARM WITH TWO GUEST CLINICIANS
Thank you for a wonderful day Barb & Cailin! Great job riders!
We are honored to have 2 Guest Clinicians, Barb Sanford and Cailin Sanford-Rotkowitz sharing their knowledge and passion with us at Running Horse Farm. This will be a unique learning experience to have this mother and daughter team coming from their beautiful home base in Saratoga, Winterwood Farm, to share their wisdom and love for Dressage, and the Baroque Horse.
Barb has studied the art of Dressage for 40 yrs with many international riders. She has studied in Portugal; and has a deep love for the powerful and majestic Spanish Norman Horse. She enjoys and takes pride in her success working: "with all levels of riders and horses". After a successful day of teaching at RHF on March 25th; Barb decided to come back up with her gifted daughter, for a second Clinic in April.
Cailin's riding career began 30 yrs ago, riding with her mother before she learned to walk. Pony Club in conjunction with her mother's expert guidance, provided Cailin with a strong early foundation in horsemanship that ranged from identifying lameness, to the skills necessary to jump complicated cross country obstacles. At Winterwood, she has spent many years starting young horses using techniques rooted in Natural Horsemanship and Dressage. While her first love is Eventing, her main discipline for training and competing is Dressage. Her days are long and productive, teaching and training at Winterwood and the greater Saratoga area; and her weekends for the most part during show season, are booked for both Winterwood's clients' horses as well as her own beloved Spanish Normans. We are fortunate to have her join us before her busy show schedule begins.
ONE ON ONE DAY
OR WEEKEND
OF PRIVATE INSTRUCTION
"Dressage" simply means Training. All Disciplines are welcome. Whether you would like to: improve your Dressage skills; work with your horse under saddle and/ or in hand; help your horse gain suppleness and strength symmetrically.... become less one-sided to help you both in your Favorite Discipline; improve your lateral work and transitions; to ultimately improve both your horse's long term physical wellbeing and the connection with your dance partner.....
Join us for a Spring day of: learning, sharing, fun; go home with exercises to continue your schooling on your own.
**By joining us and taking your lesson with Marla Merante, you will become a visiting student and be eligible to join us with Guest Clinicians and additional events throughout the year.**
Lunch, hot morning drinks & breakfast pastry included.
Rider fee includes a private lesson $80. Auditors welcome- $15 Fee.
Discount Rates for RHF Boarders posted in Tackroom.
Helmets and riding footwear required. Attire based on rider's discipline.
Riders Must Pre-Register. Current Coggins/ Rabies Certificate (within 1 yr) required.
RHF SPRING CLINIC
with Marla Merante
Saturday March 28th
Entry Deadline: Maarch 20th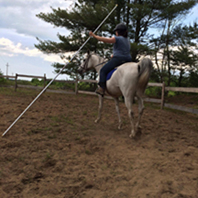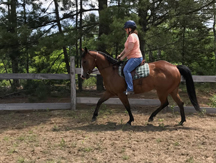 A DAY OF LEARNING & SHARING AT YOUR FARM
CALL TO PLAN & SCHEDULE A CLINIC OR DAY OF PRIVARE LESSONS AT YOUR FACILITY
I enjoy meeting and working with riders working with horses in an array of disciplines. I had the pleasure of working with riders at Saranac Veterinary Clinic (2017 photos to left). The variation from lesson to lesson was refreshing and educational for all of the riders attending. Dressage, Bareback & Bitless, Work at Liberty,...... and Introduction to Garrocha! Availability of an Indoor Arena frees us from Adirondack weather constraints.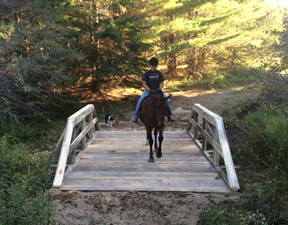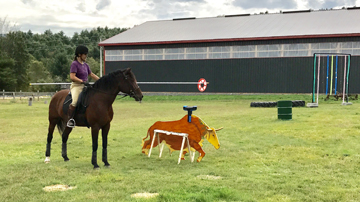 EXTREME TRAIL CHALLENGE & SCHOOLING
RIBBONS & CASH AWARDS!
Learn, Play, & Meet Riders From Many Disciplines!
GREAT RIDING 2018 RIDERS!
HOPE TO SEE YOU ALL NEXT SEASON

A Day of Dressage with Barb Sanford

Please call the farm to schedule your Private Dressage Lesson with Barb!
Helmets, riding boots & proper attire required. Current Coggins (within 1 yr) is required. No dogs please.
Lunch included. (Scroll down to learn more about Barb Sanford in a past Clinic Description below.)
Lesson fee - . Audit Fee - . (RHF boarders and leasing student discount posted in tackroom.) You must Pre-Register.